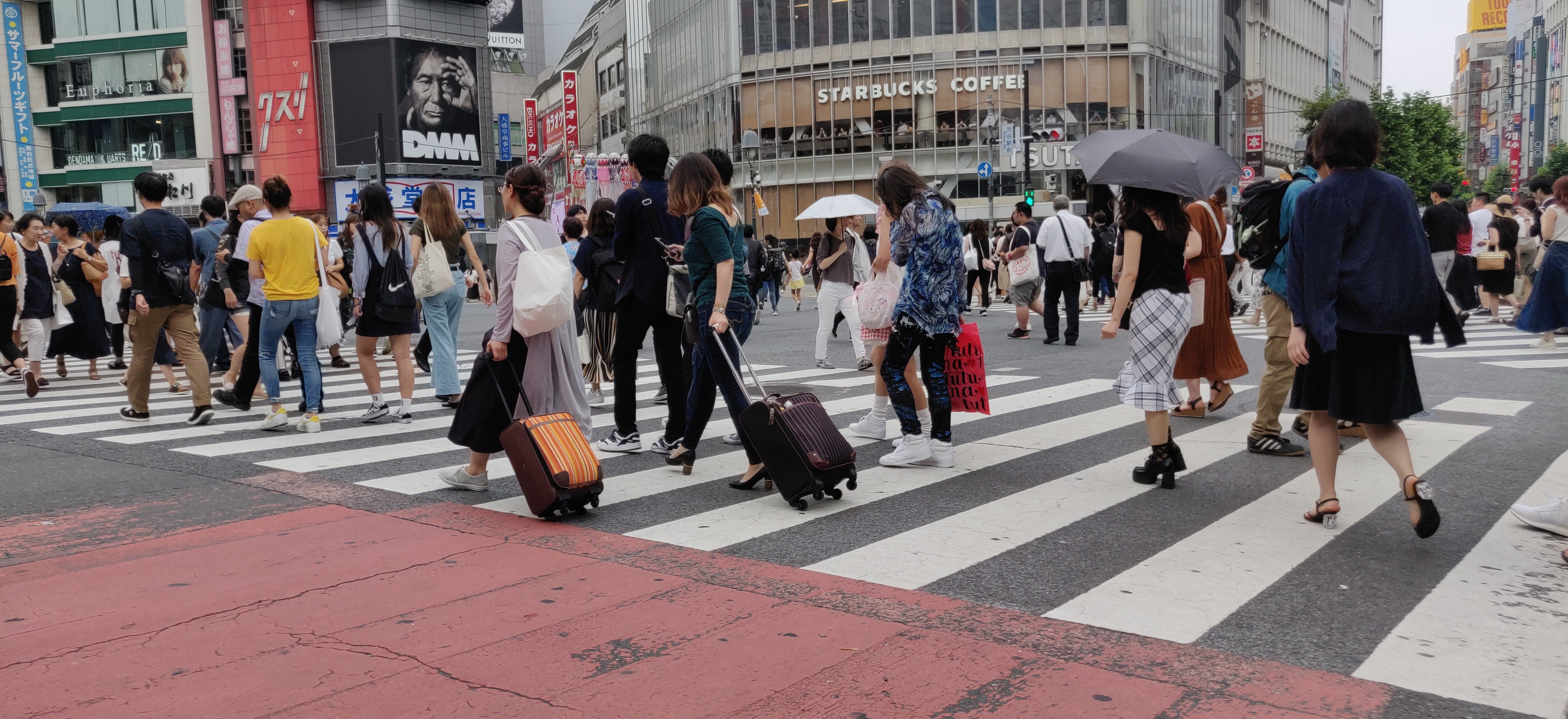 I'm sitting in one area (a place where people have their lunch) of the Yasukuni shrine and writing my two days of experience. I wanted to write down my experiences daily but I had to walk a lot in the heat (33 °C - 35 °C) and then I love to sleep when I reach my host's house. So far I've overcome challenges like transport and food (some extent). Rest details under respective days.
---
Day 1
I reached Narita airport and cleared immigration and customs. I boarded a bus (Tokyo Limousine bus) and headed to Derma's (my host) office. I sat next to one Vietnamese guy. I was so tired that I wasn't excited that I'm on foreign soil. The bus was supposed to take 70-80 minutes but the driver announced that due to traffic he will de-tour. The information display was so helpful that I got down to Shibuya without any issue.
Now, this was the moment where I had to face Tokyo transport (Subway and metro). I took help from Google Maps and reached the platform. I bought one Suica card from the station. It was easy than what I thought. Suica card is accepted in the bus, subway, and many stores. I bought one data card from the airport itself. It was hell expensive. I paid ¥5,500 for 3 GB data for 30 days.
Again with the help of Google Maps and direction photos shared by Derma I reached her office and kept my luggage in the storeroom. The best part is the key lock and the key was there in a plant pot and I had instructions on PDF file to open that lock.
Now I don't have a place to just crash. I had to be out for 5-6 hours. I can go home with her at only around 05:30 PM. I didn't have a well-defined itinerary but I had one article about Shinjuku. I got down at Shibuya but went to Shinjuku where her office is located.
I was trying to understand the subway system and don't want to go far as I will struggle to come back. So I walked a lot and boarded a few local trains. I went to see a garden called Shinjuku Gyoen National Garden but it was closed. What luck in Japan on day one!
I couldn't find Piss Alley and decided to stroll around the streets. I had my lunch. A veg lunch, surprised? That was breakfast from ANA airlines. I called home and had lunch in a nearby park.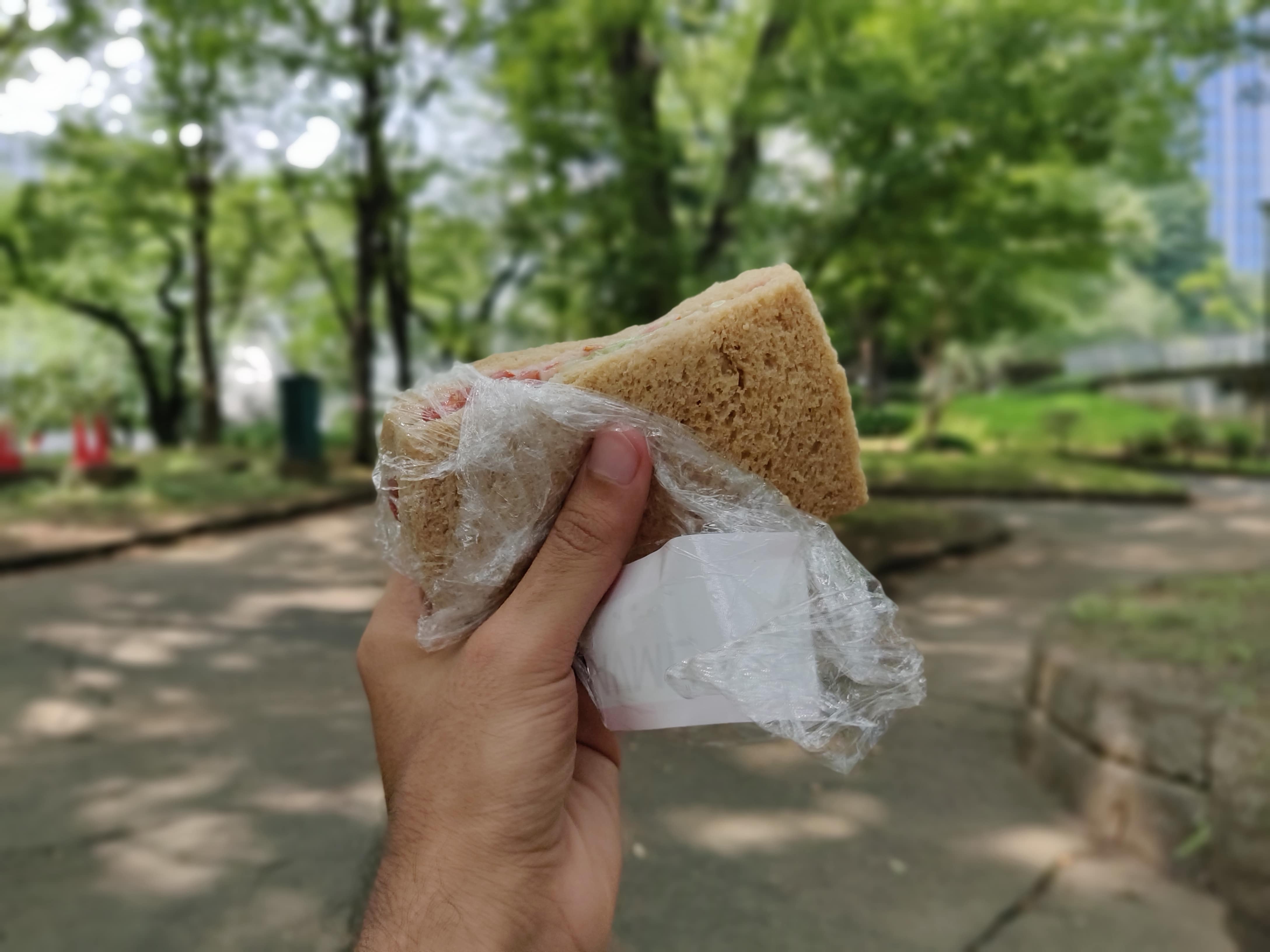 It was now around 05:00 and I just finished my coffee at Doutor cafe - a Japanese chain for coffee. I somehow managed to reach the location by 05:20 PM. I waited till 05:45 PM and finally met Derma .
We both left for Kajigaya station which is around 45 minutes from Shinjuku station. We went to the supermarket where she bought her dinner stuff and I bought a Sushi package. This was the first time I was trying Japanese food.
I somehow managed to eat few Sushi with some nausea. I took a bath and went to bed enjoy my sleep.
There might be a few things that I missed because it's day 3 and my detailed memories are fading away.
It is 12:28 at noon here at Yasukuni Shrine and I will continue Day 2 after lunch (coffee and something to eat).
[After few minutes] Okay, I didn't get lunch so I headed to Seven-Eleven and had bread and Noodles. The rest is documented in day 2 section.
Day 2
I woke up late in the morning and asked Derma if there is any park nearby. I wanted to stroll around. One park was 200 steps away and I went to the park. There were very few people in the park.
I came back and had breakfast. I remember that I had tea but not sure what I had apart from that.
I took a shower and headed to Shibuya district. At Shibuya crossing I took videos and photographs.
From there I decided to visit Asakusa house, on my way to the station I found a Lipton fruity and bought. I paid ¥600 for that tea. 😑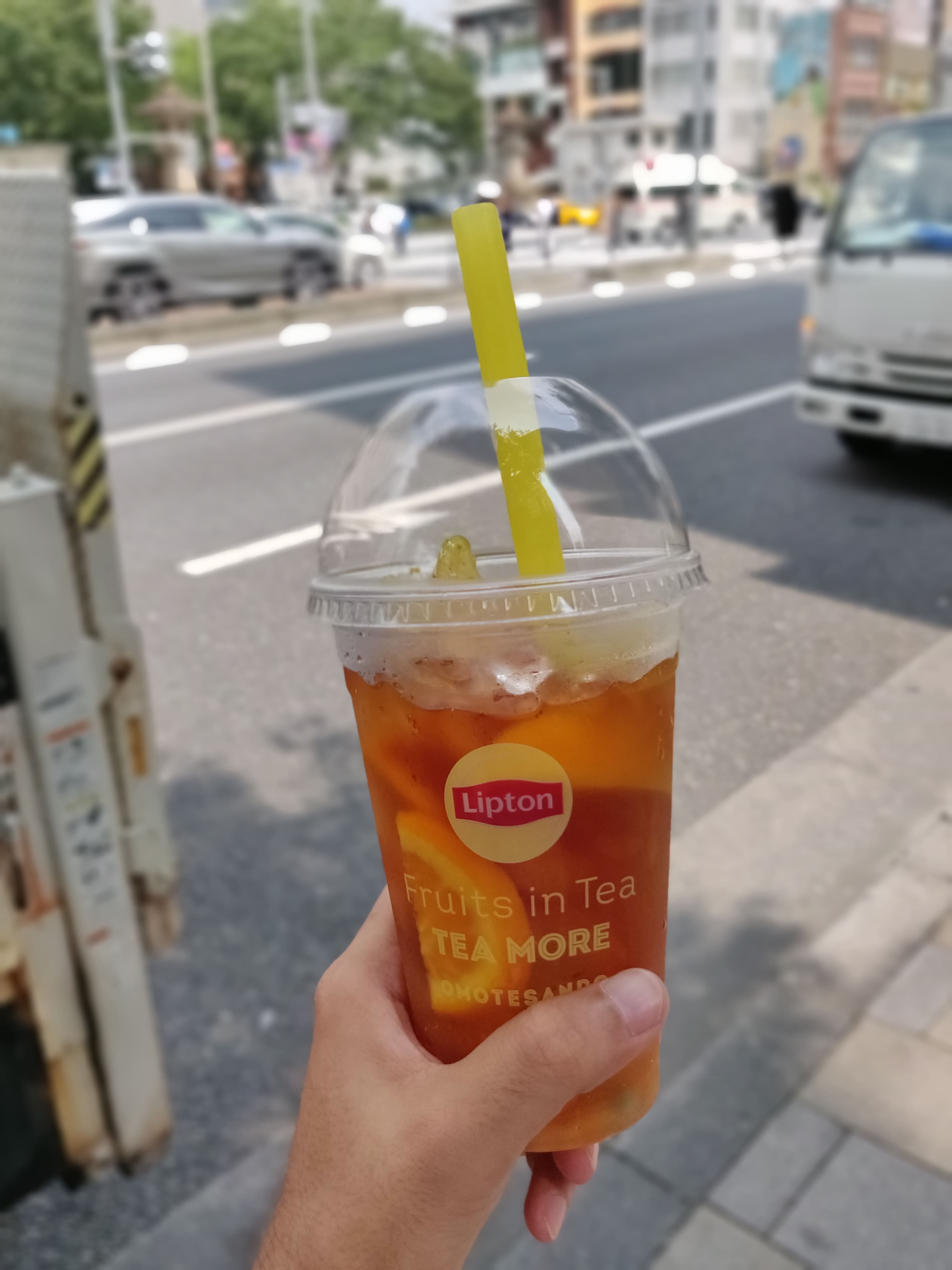 After spending time at Asakusa house I headed towards Omotesandō Station. Harajuku area is at a walkable distance from the station and the street is filled with kid's shops. Teenagers will wear fancy dresses and come on street. The street name is Takeshita Street. I had ice cream there.
Though I checked out a few shops on the street but didn't buy anything. After that went to the Meiji Shrine.
I went to the host's house and bought bread for my dinner and breakfast.
Day 3
Let's start with my morning. I had brought bread in the night, I had them for dinner and now remaining qualified as my breakfast. Derma was kind to prepare tea for me. It was a black Japanese tea.
My sleep was good. I usually sleep before 10 p.m. so that I can justify my tiredness.
On Day 2, I already bought my Shinkansen ticket. It will be an amazing experience to board in the world's fastest train. The booking operator was kind enough to book window seat for me. I can see magnificent Mount Fuji from that seat that's what he assured.
For day 3, I had a few places in my mind. I boarded a train with Derma, she got down at the next station and I got down at station from where Yasukuni Shrine is at walkable distance. I went to a shrine and explored it. There was a restroom with air-conditioned. It was blessing in Tokyo's summer.
I decided not to go to a museum as they bore me. I headed towards the East Garden of the Imperial Palace. It was a huge garden but again the heat was at a peak.
I don't remember what are the things that happened between this place and my next station which was Asakusa Shrine. I know I took a long train journey and walked a lot. The Google Map report will tell me. So before I went to the Sumida river, I spent some time there and from there Sensoji temple and Asakusa shrine.
The Kaminarimon gate was the highlight. It was filled with people, young girls in Kimono and the street has shops on both sides. It was a good place to take photos and videos.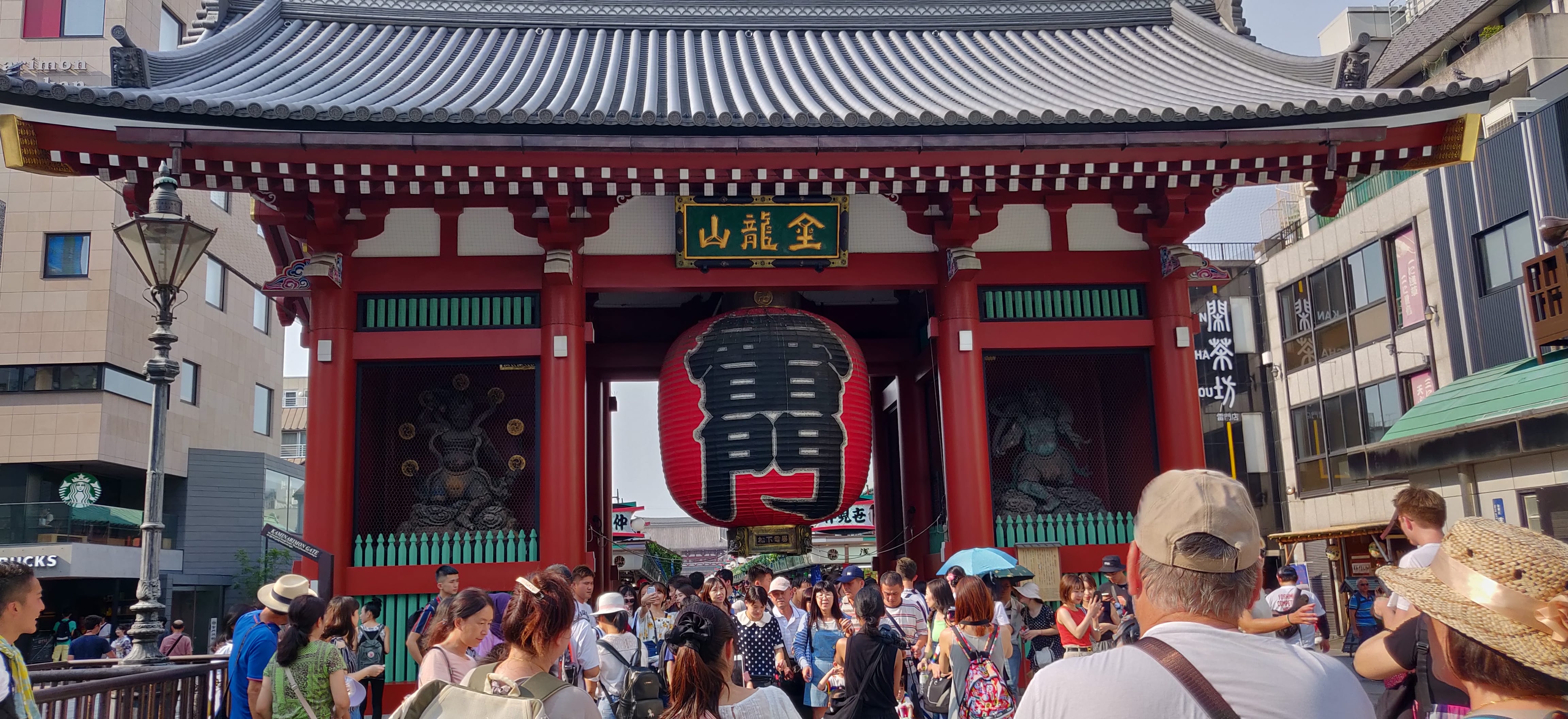 ---
I am sitting in my favorite cafe chain called Doutor and writing about Day 3. I will end my day with an aerial view of Tokyo from the government building. After returning home, I will prepare for my 4th day in Osaka.
Bye bye tokyo!
You were great!